You know the baby is supposed to come out head first, but did you know that there are other aspects of baby's position that can impact his/her birth?
Besides being in the head down position, babies also should be facing your back, tucked in neatly with chin to chest and hands in their laps. When babies face front (posterior or 'sunny side up') or have their heads tilted or hands up high, birth can be harder, longer, or more complicated.
You can help encourage your baby to get into the best position for birth because the baby is in your body. Your baby takes the best position he/she can with the space he/she has. You give the baby good space by how you rest and move and hold your body. You can begin focusing on the following tips in early pregnancy to get in the habit of doing them.
Getting Baby into the Best Position for Birth – What You Can Do Everyday
Walk
Go on a brisk walk every day. Walking has a multitude of benefits for health, strengthens the pelvic muscles, protects your back, and lengthens the psoas muscles* – all excellent for getting baby into the best position for birth.
The Psoas muscles are one of the muscles that makes up your hip flexor, this muscle is one of the most important muscles and the primary connector between your torso and spine. Without your Psoas muscles wouldn't be able get yourself up off the floor!
Walking helps your internal world balance and this extends to your baby.
The best walk is one that feels good, where you don't stop often, aren't pushing a stroller, and relax.
If you have pain while walking, get that addressed and start with slower, shorter walks.
Sit Smart
The way we often relax—in couches and recliners—is not great for uterine balance. Use these tips when you're sitting or relaxing.
Always sit with your hips at or above the level of your knees

Sit on your butt bones, not your tailbone

Allow your belly to fall forward as much as possible

Use a big exercise ball blown up enough

Sit backward on a kitchen chair

If you want to be on the couch, lay on your side

Check your chair at work and replace if necessary
Good posture
When we sit or stand hunched over or curled, it reduces the room for baby. Keep your shoulders back, and keep your spine and hips feeling mobile. Here are some exercises to help.
Wall angels (with your back against the wall, move your arms up and down along the wall)

Hip circles (belly dancing-type movement)

Pelvic tilts

Prenatal Exercise

Chiropractor
Forward-leaning inversions
A forward-leaning inversion can help untwist ligaments around the uterus and increase balance in the pelvis. Carol Phillips, DC, brought us the FLI and Spinning Babies' midwife Gail Tully popularized it. Check out how to do a forward-leaning inversion properly on the Spinning Babies website.
Stretch and Relax
Part of a healthy pregnancy is keeping your body supple. It's important to stretch and relax your whole body, especially your pelvis, face, and any tense muscles (often shoulders, calves).
Try any or all of the following:
Prenatal Exercise

Massage

Guided relaxation

Gentle pregnancy stretches

Belly dancing

5-20 minutes/day on hands and knees makes a nice hammock for the baby

Swimming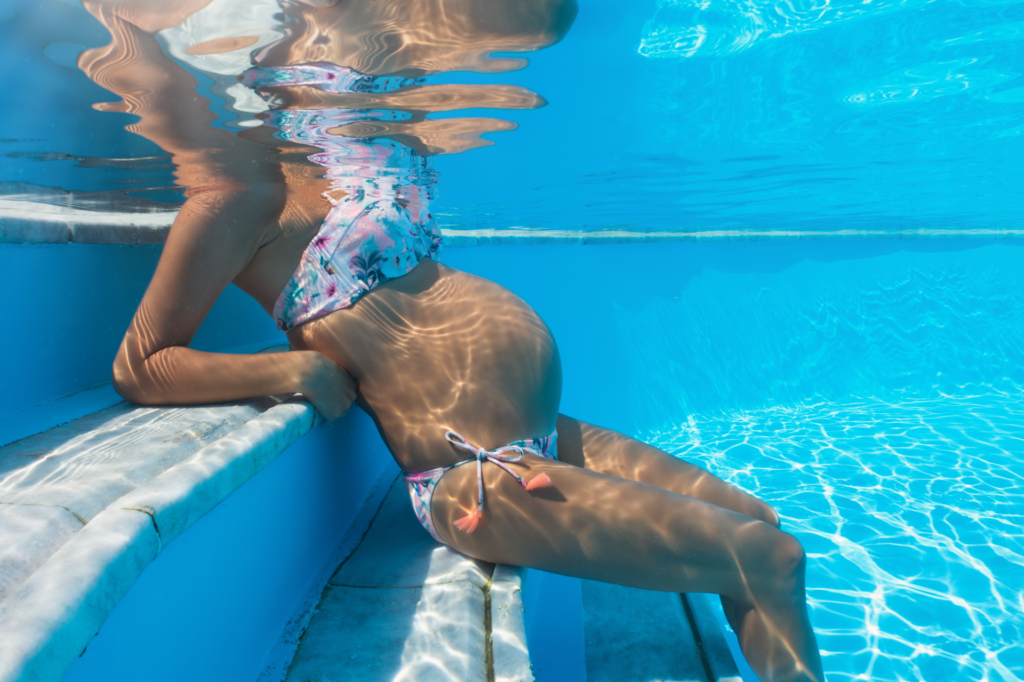 Be at peace
If there is a lot of stress in your life, all the exercises in the world won't counteract that. Your body holds tension in your muscles and fascia when you are holding stress.
Here is more information on how to manage stress during pregnancy.
Pregnancy is a time to let go. To be free and happy and right brained. It's not a time to achieve. Do your best to lower the stresses in your life and spend time singing to your baby, loving, walking in the woods, relaxing by the fire, or just looking at the moon.
Consider:
Journaling

Counseling

Prenatal Exercise

Meditation

Prayer

Naps

Camping/Retreat

Media fasts

Forgiveness
You can help get your baby in the optimal fetal position for birth by following these tips and being mindful to rest as well as mindful of how you move and hold your body.
To learn more about getting baby in the best position and breech babies check out this new resource
Disclaimer: Pregnancy by Design's information is not a substitute for professional medical advice or treatment. Always ask your healthcare provider about any health concerns you may have.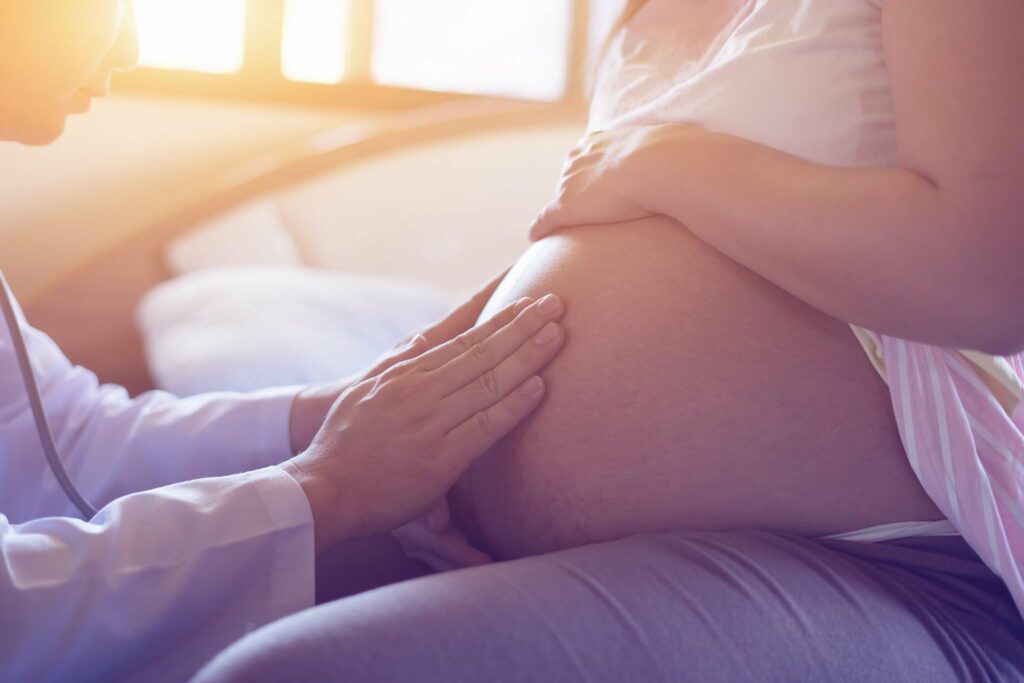 Breech Baby Options Course
Learn your options when your baby is breech.
Free Video Guide on Creating Your Birth Plan!
The Complete Guide to Writing Your Birth Plan is a step by step walk-through of the most important aspects of creating an effective birth plan. The guide covers everything you need to know from interviewing a provider, comfort measures and additional 1-page birth plan to talk over with your provider. Get free access today!