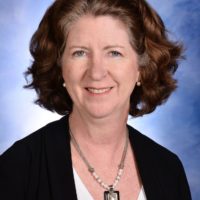 Dr. Jean Golden-Tevald
Dr. Jean completed her undergraduate studies at Barnard College, Columbia University in New York City. She graduated from Philadelphia College of Osteopathic Medicine in 1987 and completed her residency in Family Medicine at Union Hospital, Union, NJ. Board certified in Family Practice, she is on the active staff of Hunterdon Medical Center in Flemington, NJ in the department of Family Practice since 1989.
Dr. Jean received her training in the Creighton Model FertilityCare System and NaPro TECHNOLOGY at the Pope Paul VI Institute for the Study of Human Reproduction in Omaha, NE in 2002. She is trained as a FertilityCare Practitioner as well as a Certified FertilityCare Medical Consultant. She is an active member and Past President of the American Academy of FertilityCare Professionals. She is also a member of the Institute of Functional Medicine, International Institute of Restorative Reproductive Medicine, Catholic Medical Association, American Osteopathic Association and American College of Osteopathic Family Physicians.
Bestselling author of "Hope and Healing, What Ultimately You Need from Your Doctor", Dr. Jean is passionate about helping patients achieve the best level of health possible. Dr. Jean is a Certified Practitioner by The Institute of Functional Medicine and is the founder and director of Morningstar Family Health https://morningstarfhc.com/.
She has been voted a "NJ Top Doc" since 2017. Dr. Jean and her husband Bill have lived in Hunterdon County since 1989. They and their seven adult children enjoy the rural atmosphere and beautiful countryside. She enjoys hiking, camping, reading and playing with her grandchildren.