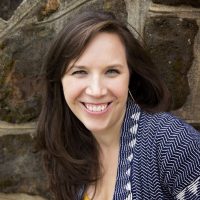 Lauren McClain McClain, CBE, MALEd
Lauren McClain is a childbirth educator specializing in low-intervention and drug-free birth. She is the Director of Education at a busy birth center in Annapolis, MD and teaches private childbirth classes. With a master's degree in literacy education, Lauren has career experience with preschool through adult learners.
Lauren is a widely published writer in the birth and parenting sphere. Her work has been featured in Mothering, Holistic Parenting, Birth issues, Pathways to Family Wellness, True Birth, and Mama Birth as well as elsewhere in the blogosphere.
One of her favorite subjects is breech and fetal positioning. In addition to consulting and writing for other outlets on the subject, she developed and maintains a website to help parents of breech babies make decisions about their care at betterbirthblog.org.